Installation of technological pipes
We carry out investment, overhaul, repair, and maintenance works in the facilities of PETROTEL-LUKOIL, ROMPETROL and OMV – PETROM refineries. We were involved in the execution and coordination of most of the construction, installation, replacement, and pipework works. We prefabricated and installed pipe ties on these platforms, both for repair and investment work.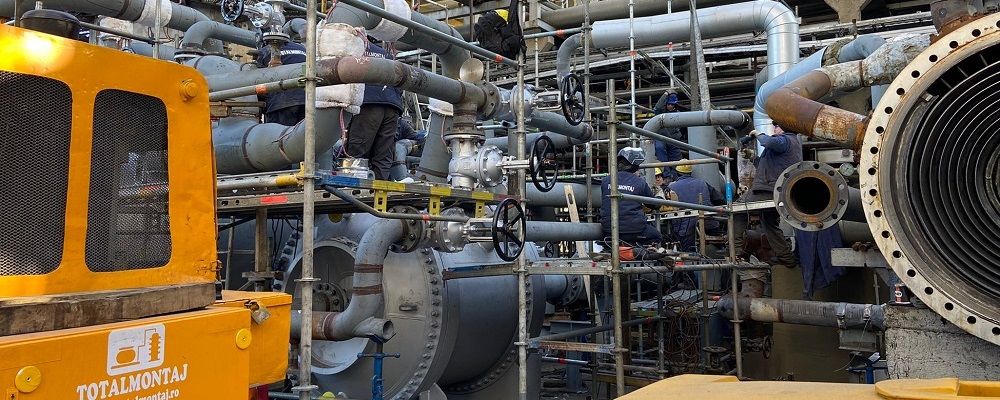 Contact
Tătărani, str. Nuferilor, nr. 178, Prahova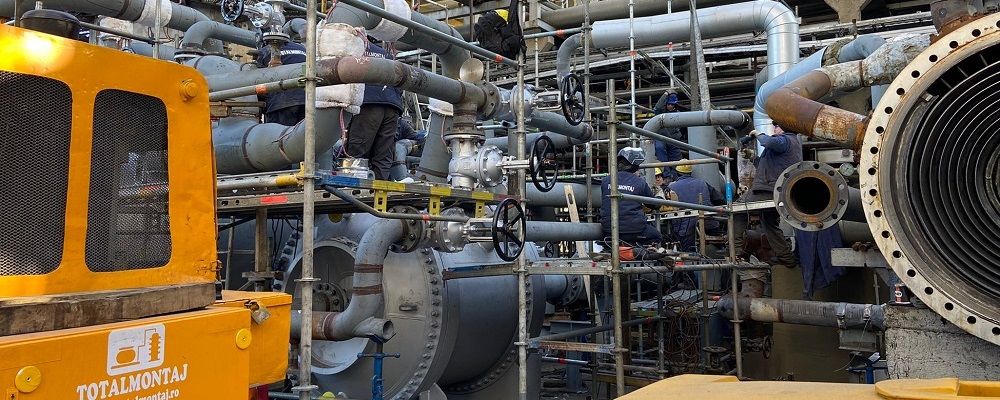 Totalmontaj is authorized in accordance with PT ISCIR as well as SR EN ISO 3834-2 for the repair, prefabrication and installation of technological fluid pipelines and steam and hot water pipelines.
Approved procedures, authorized personnel, heat treatment equipment allow us to execute and install a very varied range of pipes in terms of dimensions and the quality of the materials from which they are executed.
Thus, our company executes and installs pipes with nominal diameter Dn ≥ Dn15 mm, with thickness s ≥ 2mm made of carbon steels, fine-grained steels, alloy steels or inconel stainless steels.
We also carry out repair work on technological pipelines that have operated in a hydrogen environment by performing preliminary operations such as thermal dehydrogenation treatments.